Products
58KN Heavy Duty Props 4.7m Height - Adjustable Steel Props- Slab Form

Model: sales@wm-scaffold.com
Description:
Heavy Duty Props 57.99 KN at 4.7m Height for Hi Load Concrete Formwork Slab and Beam Support Post
This is designed from wellmade scaffold,China for hi load capacity requirement. The prop is a type of heavy duty props which is 57.99 KN at 4.7m height according to clients construction concrete requirement.
The prop inner tube and outer tube is non-removable with heavy duty prop nut and 8.8 class prop G pins.
The adjustable steel props is in galvanized made from
https://www.wm-scaffold.com/bs1139-scaffold-tube.html.
Base plate are with big center holes for all components compensation include forkhead, prop inner tube, beam etc.
Get more information,consulting, solution, design about heavy duty props from
https://www.wm-scaffold.com/contactus.html, ISO & CE certificated, 50000m2 auto to 49 countries globally.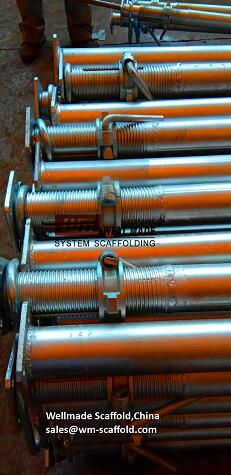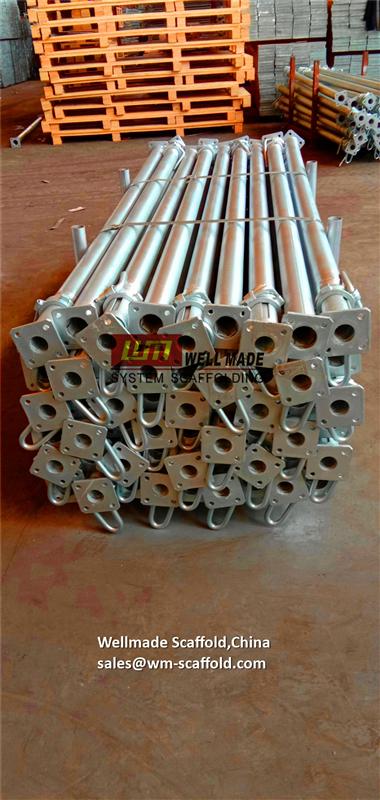 If this product is not what you want, we can be customized according to your needs, please send us your order to Email:
rachel@wm-scaffold.com
, or
click here
to post your buying lead.
58KN Heavy Duty Props 4.7m Height - Adjustable Steel Props- Slab Form Manufacturer,Supplier&Factory
search on:
Google
,
Yahoo
,
Msn