https://www.wm-scaffold.com/steel-formwork-panels.htmlis used popular in many types of formwork systems. It is a modular form work shutters, which include flat panels, inner and outer corner, connector angle etc.
The forms are with holes to be connected by u clips in concrete shutter and forms.
Form work metal panel is always in painted finishing.
Sizes of width and length of the formwork metal panel shutters are customized,which mostly width in 100-600mm, length in 600, 900mm, 1200mm, 1800mm, 2400mm. Height of the metal shuttering panels are in 50mm. Surface treatment is always painted.
Get consulting about size& specification, steel structural material thickness, load & safety, erection , price and door to door services of the metal shuttering panels from https://www.wm-scaffold.com/contactus.html, ISO9001 & CE certificated China Leading OEM Formwork Scaffolding Manufacturer, 50,000m2 auto to 49 countries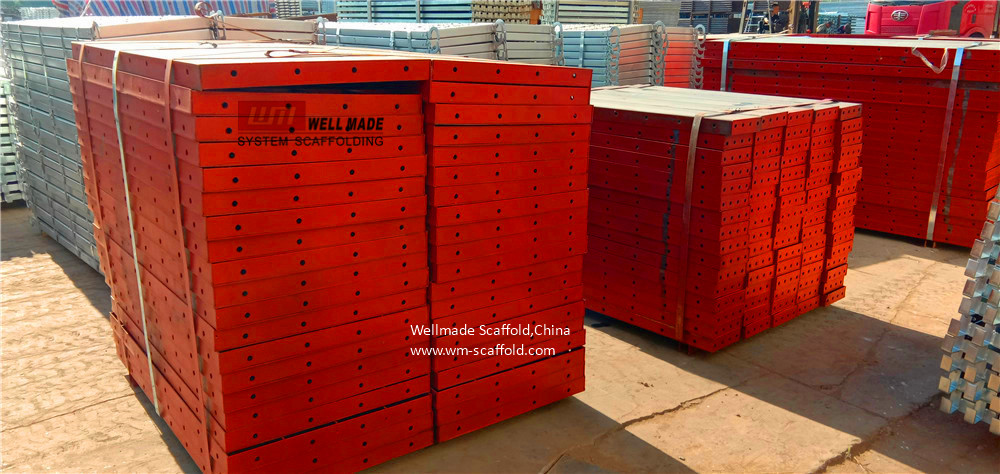 construction concrete forms- steel shuttering panels- wall formwork shutters- column formwork system - peri doka wellmade scaffold china iso9001 & CE Certificated China leading oem formwork scaffolding manufacturer
https://1.bp.blogspot.com/-tsECsECB6c0/XRrZEtMvFDI/AAAAAAAARLI/WePg7jqTWFEJ6J2N0H3dZcJiYpWAiu0wgCLcBGAs/s1600/concrete%2Bform%2Bwork%2Bsystem%2B-%2Bwall%2Bformwork%2Bbeam%2Bform%2Bslab%2Bformwork%2Bcolumn%2Bsystem%2Bsteel%2Bmetal%2Bpanels%2B-%2Bscaffold%2Bboards%2Bpainted%2Bwellmade%2Bscaffold%2Biso%2Bce%2Bchina%2Bleading%2Bformwork%2Bscaffolding%2B.jpg
concrete formwork metal panels- steel shutters - construction shuttering panel materials-wellmade scaffold iso9001 ce certificated china leading oem manufacturer